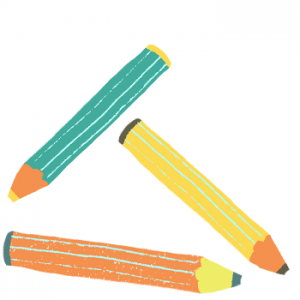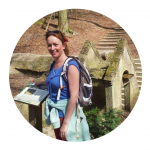 Hoi!! Ik ben Marije Verkerk, eigenaar van The Lemonbird en autodidact illustrator en patroonontwerper uit Nederland. Ik woon in het kleine maar gezellige dorp Bennekom met mijn man en drie kinderen en werk vanuit mijn huis.
Als klein meisje hield ik al van tekenen en creëren. In de loop van de tijd werden mijn creativiteit en het plezier erin helaas meer dan eens gedwarsboomd door mijn perfectionistische aanleg. Een paar jaar geleden deed ik echter een art-journal e-course bij Lou Niestadt en dat werd een omkeerpunt in m'n leven. Ik leerde opnieuw creëren puur voor het plezier ervan en te tekenen zonder angst om fouten te maken.
Het tekenen gaf me zoveel plezier, dat ik in 2017 besloot om mijn baan als leerkracht basisonderwijs op te zeggen en de stap te wagen naar een nieuw creatief avontuur! Ik startte m'n eigen bedrijf in illustraties (onder de naam BuitengewoonBlij) en opende een Etsy shop waarin de BuitengewoonBlij kaarten verkocht werden. Inmiddels een jaar verder ben ik toe aan een nieuwe stap: een eigen website met portfolio en een webshop. Het werd ook meteen een nieuwe naam, want BuitengewoonBlij is niet uit te spreken voor Engelstaligen:-). Dus hier is de nieuwe naam: The Lemonbird.
Naast het werken aan The Lemonbird neem ik de tijd om voor onze kinderen te zorgen en ondertussen een heleboel nieuwe dingen te leren: illustreren, digitaal tekenen in Photoshop (Adobe Illustrator leren staat op m'n planning voor dit najaar:-)) en patroon/collecties ontwerpen. Het voelt alsof ik terug ben bij m'n liefde voor creatie uit m'n kindertijd. Ik word superblij van het tekenen en schilderen en het ontwerpen van mooie illustraties en patronen!
Mijn inspiratie vind ik in de natuur, bloemen, kleuren, patronen en het mooie van kleine dingen uit het alledaagse leven. Op het moment teken en ontwerp ik vooral digitaal in Photoshop, maar ik hou ook erg van werken met gouache, (aquarel)potlood en inkt. Mijn stijl is kleurrijk en speels, ik hou ervan om mijn ontwerpen er  'handgemaakt' uit te laten zien, niet te strak, maar speels.

Hi!! I'm Marije Verkerk, owner of The Lemonbird and self-taught illustrator and surface pattern designer from The Netherlands. I live in the small but cozy village of Bennekom with my husband and three children and work from my home studio.
As a little girl I already loved drawing and creating. But when I grew up, more than often my pleasure and creativity were blocked by my perfectionist tendency. A few years ago, however, I did an art-journal e-course with Lou Niestadt, and that became a turning point in my life. I learned (again) to create purely for pleasure and to draw without fear of making mistakes.
Drawing gave me so much pleasure that in 2017 I decided to quit my job as a primary school teacher and take the step to a new creative adventure! I started my own company in illustrations (under the name BuitengewoonBlij) and opened an Etsy shop in which the BuitengewoonBlij cards were sold. Meanwhile, a year later, I am ready for the next step: my own website with portfolio and webshop. I choose a new name for my company, because the Dutch name BuitengewoonBlij is impossible to pronounce for English speakers:-). So here's the new whimsical name: The Lemonbird. 
In addition to working on The Lemonbird I take the time to take care of our children and in the meantime learn a lot of new things: illustrate, digital drawing in Photoshop (Adobe Illustrator learning is on my schedule for this fall :-)) and pattern / designing collections. It feels like I am back with my love for creation from my childhood. Painting and designing beautiful illustrations and patterns makes me the happiest person in the world!
I find inspiration in nature, flowers, colors, patterns and the beauty of little things from everyday life. At the moment I mainly draw and design digitally in Photoshop, but I also love working with gouache, (watercolor) pencil and ink. My style is colourful and whimsical, I like to give my designs a hand-drawn look and feel, not too tight, but playful.